Down Payment Assistance Loans
First Time Home Buyer Program
Down Payment Assistance
1000 HWY 13
PO Box 430
Wisconsin Dells, WI 53965
CONTACT
Kelly Hess
Program Manager
(608) 254-8353 ext. 234
kelly@cwcac.org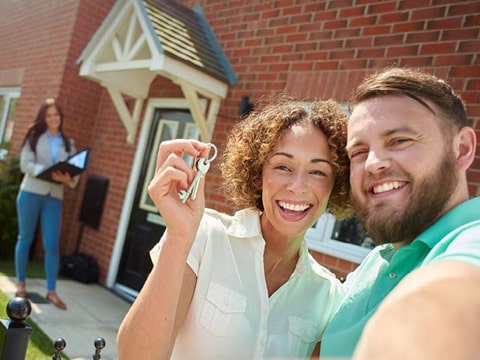 Program Features
Loan to support purchase of single family home you will live in
Loan is 0% interest deferred payment
No payment on the loan is required until the home is sold, or is no longer the borrower's primary residence
The maximum amount allowed for a 2nd mortgage through the Homebuyer Program is $10,000 and may be applied to lender required down payment
DOWN PAYMENT ASSISTANCE PROGRAM
Borrower Requirements & Qualifications
Must be pre-qualified for a conventional loan through a reputable lender-Bank, Credit Union, or USDA Rural Development – LENDER INFORMATION 
No FHA or VA loans
Property must be located in our County Service Area: Adams, Columbia, Dodge, Juneau, Sauk
Meet program income eligibility guidelines, household income must be at or below 80% County Median Income (CMI) to be eligible for the 2nd Mortgage
2023 INCOME LIMITS SUMMARY
80% INCOME LIMITS
Persons In Family
| COUNTY | 1 | 2 | 3 | 4 | 5 | 6 | 7 | 8 |
| --- | --- | --- | --- | --- | --- | --- | --- | --- |
| Adams | 47,600 | 54,400 | 61,200 | 68,000 | 73,450 | 78,900 | 84,350 | 89,8070 |
| Columbia | 54,850 | 62,650 | 70,500 | 74,300 | 84,600 | 90,850 | 97,100 | 103,400 |
| Dodge | 48,350 | 55,250 | 62,150 | 69,050 | 74,600 | 80,100 | 85,650 | 91,150 |
| Juneau | 47,600 | 54,400 | 61,200 | 68,000 | 73,450 | 78,900 | 84,350 | 89,800 |
| Sauk | 48,750 | 55,700 | 62,650 | 69,600 | 75,200 | 80,750 | 86,350 | 91,900 |
Be mortgage ready and able to secure affordable superior mortgage loan with 30-year fixed term mortgage from Bank, Credit Union, or USDA Rural Development
CWCAC Inc. will not provide a 2nd mortgage for a house purchase transaction that does not have a fixed rate mortgage.
Complete Home Buyer Education course provided by a HUD approved counseling agency. Click on this link to complete the ONLINE HOME BUYER Education Course
No land contracts allowed
Must provide a cash contribution $1,000 of borrower funds, (not financed), toward purchase-earnest money, inspection fee, H.O. Insurance Premium, Cash to Close
Property may not be renter occupied or for any type of rental use
Property Requirements
Move in ready-must meet Housing Quality Standards at the time of purchase
Property value must not exceed HUD established county limits
Must be fee simple title at purchase
Homes that qualify for a 2nd mortgage can be stick built, modular, new manufactured or condominium on a permanent foundation. A home on a rented or leased lot does not qualify.
Download the fillable application ↑
Email the completed application to kelly@cwcac.org
Subordination Requirement
The Executive Committee of the Board of Directors for Central Wisconsin Community Action Council, Inc. has
set standards for subordination of mortgages funded through the HOME Program.