Food Pantry / TEFAP / FoodShare
Wisconsin Dells Food Pantry
Holly Weber (Coordinator)
(608) 697-4612
1000 Hwy 13
Wisconsin Dells, WI 53965
wiscdellsfp@cwcac.org
HOURS
Tuesdays 9:00 a.m. – Noon
Thursdays 1:00 p.m. – 4:00 p.m.
Eligibility: Income Based
Serving Area: Residents of School District of Wisconsin Dells
Dinah Short (Coordinator)
(608) 339-2310
1874 Hwy 13
Friendship, WI 53934
HOURS
Wednesdays 1:00 p.m. – 4:00 p.m.
Fridays 9:00 a.m. – Noon
Eligibility: Income Based
Serving Area: Residents of Adams County not living in the school district of Wisconsin Dells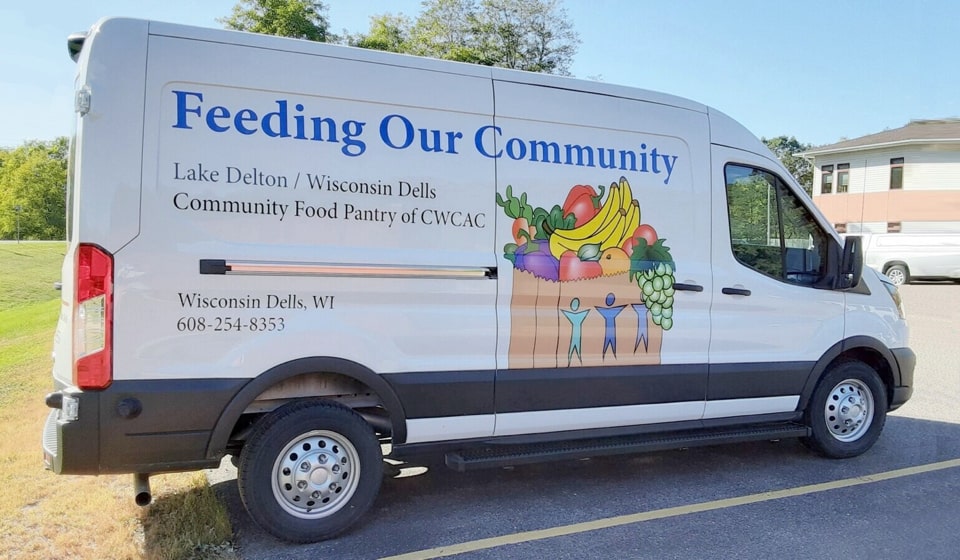 TEFAP: The Emergency Food Assistance Program
CWCAC is the contracted Emergency Feeding Organization (EFO) for eight counties and currently sub-contracts with 16 pantries located in Adams, Columbia, Dodge, Juneau, Marquette, Sauk, Waushara and Wood counties.
As EFO, we order and distribute USDA food to the following contracted food pantries: Adams Food Pantry, Portage Food Pantry, Rio Area Food Pantry, Wyocena Helping Hands Food Pantry, Beaver Dam Community Food Pantry, Waupun Area Food Pantry, Necedah Food Pantry, New Lisbon Food Pantry, Care & Share Food Bank, Baraboo Food Pantry, Sauk Prairie Area Food Pantry, Wisconsin Dells Community Food Pantry, Waushara Community Pantry, St. Vincent De Paul Food Pantry, Marshfield Sweps Food Pantry – Wisconsin Rapids.
Eligibility is based on each household's residency and monthly gross income (income is currently set at 300% of the Federal poverty level). Each food pantry provides a nutritionally balanced food package to last approximately 5-7 days.
To find the food pantry in your community, please contact your local Health & Human Services Department.
Food Pantries may utilize the Food Bank to purchase food at a reduced cost. Funding resources that support these pantries include donations from local service groups, churches and private citizens; Area United Ways & United Way Funds; Federal Emergency Management Agency (FEMA); and the Emergency Food Assistance Program (TEFAP). CWCAC Agency fundraisers include a summer golf outing and the winter Canadian Pacific Railroad Holiday Train.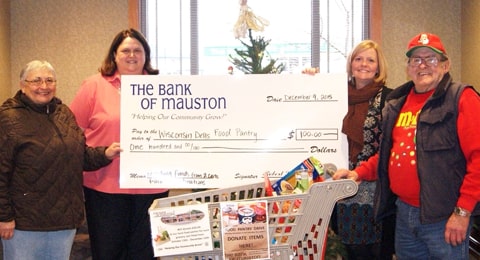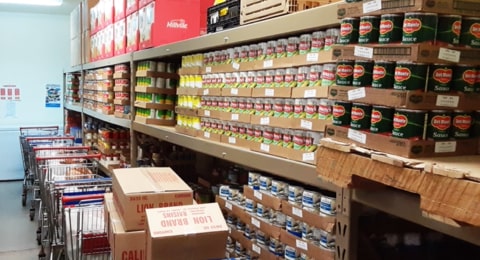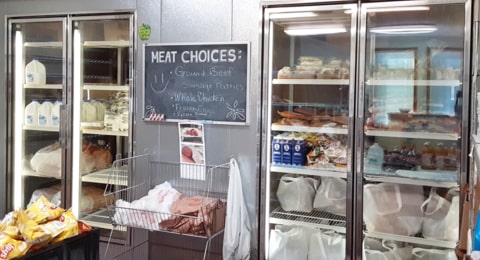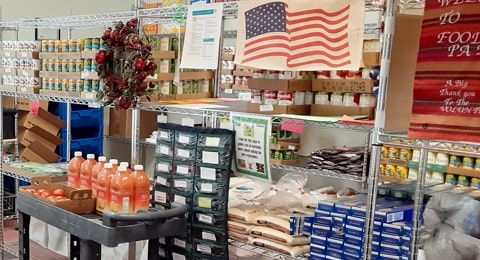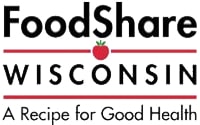 Food Share Wisconsin was created to help stop hunger and to improve nutrition and health. Food Share helps people with limited money buy the food they need for good health.
To learn more visit: dhs.wisconsin.gov
Sauk County Residents
Call Brian Larson at (608) 807-7859 or
Call the Food Share hotline (se habla español) at 1 (877) 366-3635
Text FOODSHARE to 47177
To learn more about what Sauk County has to offer for Food Resources, visit co.sauk.wi.us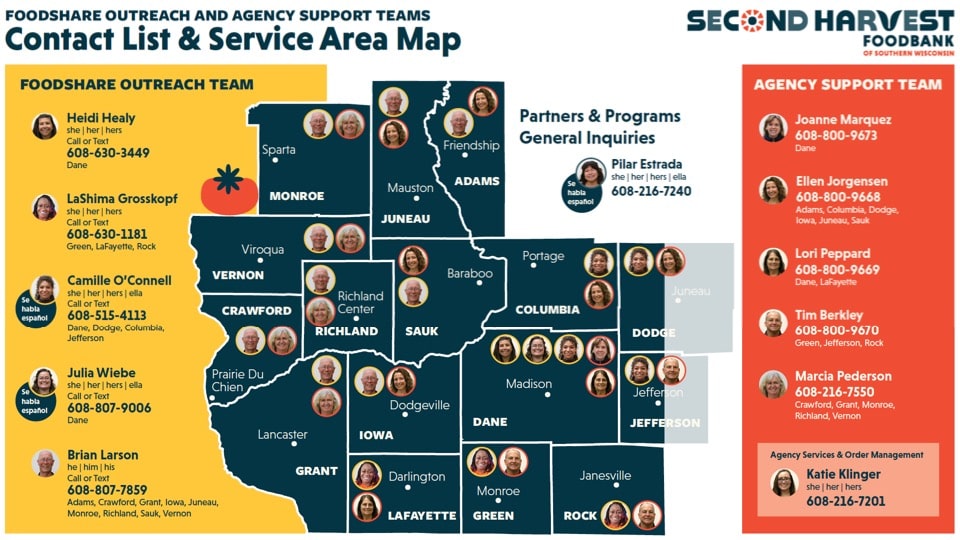 Second Harvest Mobile Food Pantry
Second Harvest Foodbank Mobile Pantry in Adams County
Second Harvest teams up with local volunteers each month to distribute fresh and non-perishable food to people who are experiencing challenges with making ends meet. The Mobile Pantry provides about 70lb's of quality food for those in need.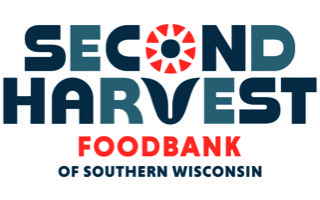 3rd Wednesday of each month 4:00pm until all food is distributed
Adams Friendship Middle School 420 N. Main Street, Adams, WI 53910 (use school parking lot on Brevoort Street for entrance)
No identification or proof of residency necessary
Drive up process used (There is no parking allowed near the school until 3:15pm, so guests should line up in their cars on Deerborn Ave)