Homeless Assistance / Prevention
CONTACT
Wendy Schneider
Homeless Prevention & Intervention Unit Supervisor
wendys@cwcac.org
(608) 254-8353 ext. 241
ADAMS COUNTY
Brian Downey
brian@cwcac.org
(608) 254-8353 ext. 236
Mon, Tues, Wed & Fri.
One-time rent assistance, eviction prevention assistance.
COLUMBIA COUNTY
Wendy Losacker
wendy@cwcac.org
(608) 742-3320
Mon, Tues, Wed. Closed: Thurs & Fri.
One-time rent assistance, eviction prevention assistance, motel vouchers.
DODGE COUNTY
Letty Castillo
letty@cwcac.org
(920) 885-9559
One-time rent assistance, eviction prevention assistance.
JUNEAU COUNTY
Deb Anderson
deb@cwcac.org
(608) 847-1124
One-time rent assistance, eviction prevention assistance.
SAUK COUNTY
Jacob Johnson
jacob@cwcac.org
(608) 355-4812
One-time rent assistance, eviction prevention assistance, and motel vouchers.
CWCAC Homeless Programs provide assistance to currently homeless and those at risk of being homeless individuals and households depending on funding availability, and may vary by county.
Crisis Assistance
This program provides a one-time assistance to households-generally rent. This program actually combines different funding sources including Emergency Food & Shelter Program, National Exchange Bank, Salvation Army, and United Way. Client applications are reviewed and approved based on a number of criteria, including funding availability, the ability to positively resolve the crisis, and other factors.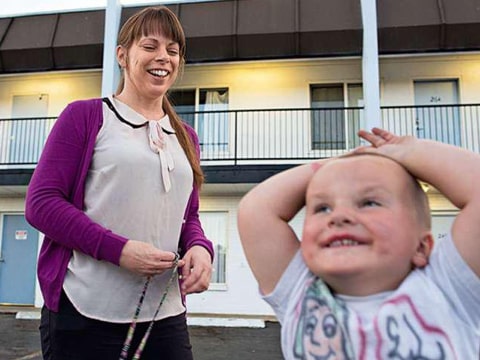 Emergency Food & Shelter
This program is a restricted federal grant. Program expenditures are limited to food, meals, shelter (motel/hotel vouchers), and rent assistance. EFSP is governed by a National Board that selects jurisdictions for funding, and based on the latest census and unemployment figures determines the amount of funding, and based on the Local Boards are then convened to determine the highest need and best use of those funds to select Local Recipient Organizations to provide emergency food and shelter services. Each year, needs are reassessed in an effort to adapt to community needs. We receive EFSP funds in two of the five counties (Juneau & Dodge). The criteria we use is that we will provide rental assistance to the individuals or families with a five-day eviction notice and verification of employment.
Sauk County Rapid Rehousing
This program provides housing assistance and services to Sauk County families who are soon to be or are experiencing homelessness. Families, who have adequate income to continue paying rent after initial help, are quickly re-housed and stabilized with wrap around case management and community services. Funds received for this program are provided by Sauk County.
Dodge County Rapid Rehousing
Same as Sauk, but not limited to families.
Project Chance & TBRA
Project Chance is a supportive housing program for homeless families or individuals funded by a HUD Continuum of Care Grant. Tenant Based Rental Assistance is funded by the State of Wisconsin Division of Energy, Housing & Community Resources. The three goals of the programs are to help participants obtain and remain in permanent housing, to help participants increase skill and or income, and to help the participants achieve greater self-determination. Case Managers work with program participants to obtain mainstream benefits such as Food Share or SSI, W-2. Education/job skills training, counseling for mental health or AODA issues, childcare, etc. Clients pay 30% of their adjusted gross income to the landlord for their share of the rent. The agency must provide cash match, which comes in the form of office space/utilities, Case Managers travel, staff wages, etc.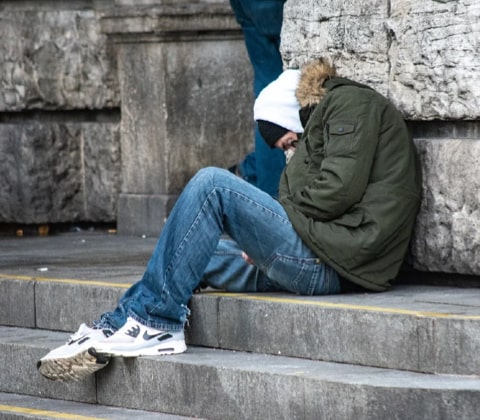 New Beginnings Homeless Shelter of Dodge County and Baraboo Area Homeless Shelter.
We partner with New Beginnings Homeless Shelter of Beaver Dam and Baraboo Area Homeless Shelter.
WERA INFORMATION
The Wisconsin Emergency Rental Assistance (WERA) program is currently accepting applications based on funding availability. For more information, visit https://wera.help. Should you have any questions or need any further information or assistance, please do not hesitate to email support@wera.help or call 800-506-5596.
United Way / United Fund
We receive funds from United Way of Dodge County, Baraboo United Fund, Wisconsin Dells Area United Fund and United Way of South Wood & Adams County (for Adams County). We use these funds for rent assistance for families or individuals. If rent assistance, there must be verification of employment and the landlord must agree they will not evict the household for the next 30 days.