Independent Living & WIOA Youth Program
The Independent Living & WIOA Youth Program provides appropriate services and referrals to all WIOA funded out of school youth and young people aging out of Foster Care.
This can include assistance in determining eligibility for specific state and federally-assisted programs such as Food Share, Badger Care etc.; facilitation in the connection of youth to emergency housing, health and safety partners, and advocacy for additional community resources based on current and future need.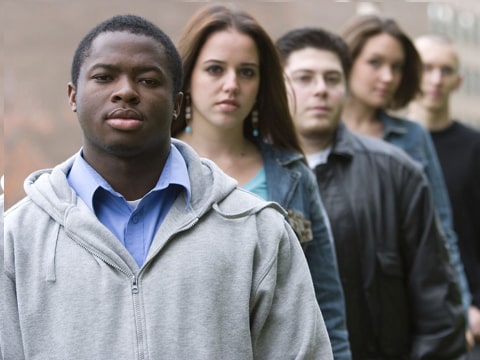 Independent Living After Foster Care
CONTACT
Angel Smith
Resource Specialist and Case Manager
Central Wisconsin Community Action Council, Inc.
angel@cwcac.org
(608) 432-1027
Resource Specialists work with youth aging out of foster care or Chapter 48 Guardianship with application for the Brighter Star scholarship, emergency funding (limited), and connection to resources in the community. (Covers: Sauk, Dodge, Columbia and Marquette Counties)
Our Resource Specialists work with young people 17.5 years old to 21 [potentially 23 in some cases] year olds who have experienced foster care or ch.48 guardianship and are beginning to navigate living independently (additional eligibility criteria apply).
For some youth, our resource specialist works alongside them in connecting to college resources like the FAFSA, technical and four-year schools, and scholarships. For other youth it is assistance in applying for jobs, accessing internships and apprenticeships, or connections to job centers. Many youth utilize our services to connect to health providers, understand their eligibility for Badger Care or similar state programs, for a guide navigating a large system for the first time.
Resource Specialists are skilled in: college navigation, financial literacy, physical and mental health and well-being, motivational interviewing, employment, and connections. They can connect participants to resources in the community that meet each person's unique needs.
If you are wondering if a young person you know is eligible, reach out to our resource specialist and they will help you navigate an eligibility determination.
INDEPENDENT LIVING – Transition Resource Agency (IL-TRA) Contact Information

The Work Smart Network's Young Adult (Out-of-School) Program connects eligible young adults with the services and support needed to succeed. Connect with us if you're interested in career advising, tutoring, job readiness and retention training, and internship connections to help prepare you for your career. The program is available with funding from the Workforce Innovation and Opportunity Act (WIOA).
OSY (Out of School Youth) Eligibility
Not attending secondary or post-secondary school
16-24 years old
Eligible to work in the U.S.
Registered for selective service (if applicable)
At least one barrier
school dropout
age of secondary school but not attending
low income with secondary school diploma/basic skills deficient/ English language learner
(ex) offender
homeless or runaway
foster care
pregnant or parenting
disability
low-income and requires additional assistance