Canadian Pacific Holiday Train
Holiday Train Celebration Returns to Wisconsin Dells & Lake Delton
Season Greetings from your Holiday Train Committee!
Although the Canadian Pacific Railroad has for the second year cancelled the Holiday Train Tour, to continue the tradition, we will have the celebration without the train on:
December 1, 2021 1:45 p.m.
Location: The Train Depot parking lot
100 LaCrosse Street, Wisconsin Dells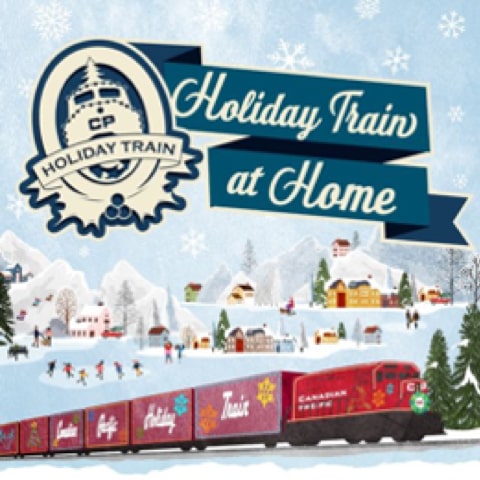 SCHEDULE OF EVENTS
1:45 pm
Escort Santa and Mrs. Claus to Depot by Wagon / Dells PD
2:00-4:00 pm
Event starts – Emcee & music
Hot Chocolate, Coffee, Treats (Starbucks)
Collection of non-perishable food items
Packer ticket sales & Paddle raffles
Santa & Mrs. Claus – candy bags for the children (Outside / Tent )
Sleigh rides by Sandy Acres
Wisconsin Dells Middle School Band
4:00 pm
Drawing for Packer tickets & paddle raffle prizes
4:00 pm
Event ends
In addition to celebrating the beginning of the holiday season and having the children meet Santa and Mrs. Claus, this is an opportunity to help support our local food pantry by donating merchandise or cash.
Merchandise is needed for a raffle to be held at the December 1 st celebration. The drawing for Two Packers vs. Bears on December 12, 2021 will also be at the celebration. If you can donate an item, please call or email. Monetary donations can be made payable to:
CWCAC Food Pantry
PO Box 430
Wisconsin Dells, WI 53965
Your support for the Holiday Train for the past 15 years and supporting Central Wisconsin Community Action programs is appreciated. Please share the schedule of events with your family and friends, and hope to hear from you and see you on December 1st.
Gratefully,
The Holiday Train Committee:
Dixie Marquardt
Holiday Wholesale
Lisa Williams – Holly Weber & Wally Zepplin
Dells Delton Community Food Pantry